Welcome to the Lone Star State Conference 2021 Registration Page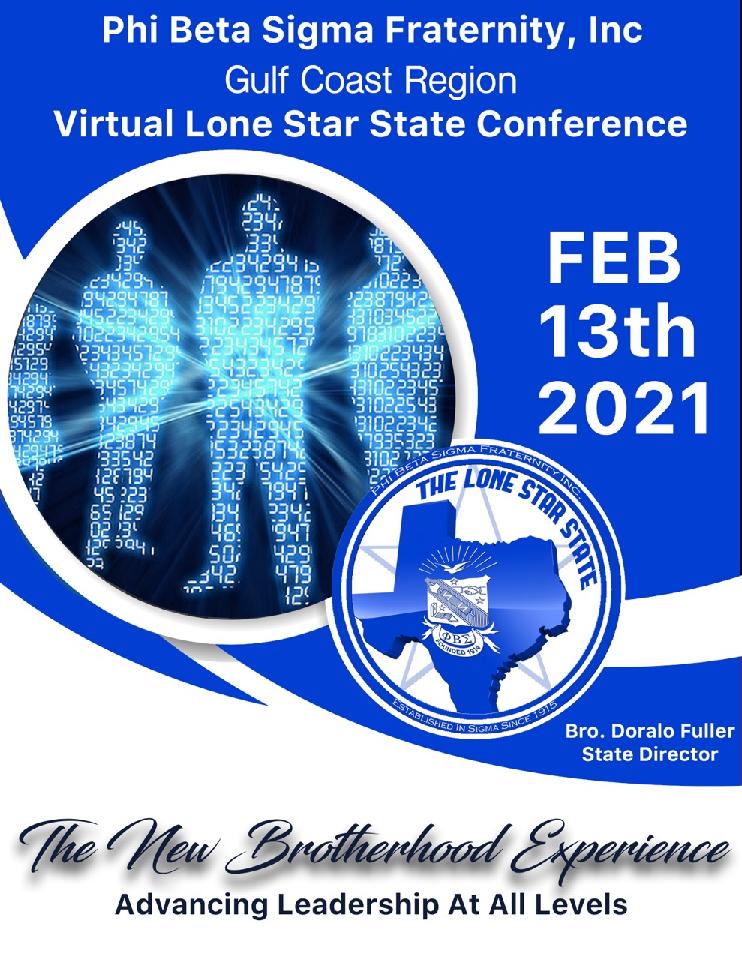 Message from the State Director:
Greeting Sigma Brothers
As we embark on the 107th year of Phi Beta Sigma Fraternity, Inc. and prepare for our 2021 State Conference, we will do so keeping our commitment to Brotherhood First and foremost on minds. On behalf of the Lonestar State Board, it gives me great pleasure to invite you to join the brothers of our Wondrous Band throughout Texas on February 12-13, 2021 to the first virtual Lonestar State, "New Brotherhood Experience –Advancing Leadership At All Levels". Although we are not able to meet in person due to CDC guidelines for COVID-19, I promise we will do so with a genuine Sigma Experience. 
The planning committee has been working hard to bring you a productive, engaging, and exciting conference. The goal of the conference is to advance our leadership at all levels, which will in turn keep our chapters at the forefront in being impactful within their respective communities, and preparing them for the upcoming Regional Conference and Conclave in Myrtle Beach, SC. I encourage you today to make plans to be a part of our "New Brotherhood Experience." 
Below you will find a link to your State Conference planning kit. It includes all the required information and forms that your chapter will need to prepare and participate in the 2021 State Conference via zoom.  Register before 01/20/2021 to purchase a Conference T-Shirt. Registration can be completed by accessing links on this page or by clicking lonestarstateconference2021.eventbrite.com, a link to which is also provided on this page. Final registration ends 02/10/2021.
On behalf of your State Executive Board and the conference planning team we look forward to seeing you in February.  GOMAB!! 
Fraternally, 
Bro. Doralo Fuller
Check out the T-Shirt graphic below!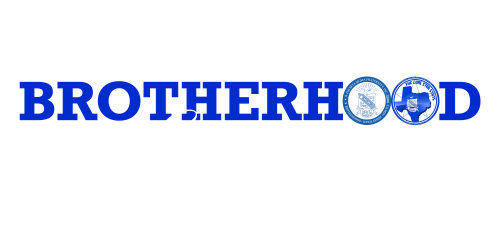 Please click the link below to download the State Conference planning kit, which includes the registration forms, as well as other conference related forms and materials.  You can download the packet, print and return the forms via USPS.  Also, for your convenience, we have added an online registration option.  However, please make sure that you still download and review the registration packet, as it contains additional information and instructions, especially if you plan on completing Award and Scholarship Forms or Additional Conference Forms.
Please click the link below to download the planning kit:
Lone Star State Conference 2021 Planning Kit
Please click the link below to complete the online registration form:
Lone Star State Conference 2021 Online Registration
If you are a vendor, please click the link below to complete the online registration form:
Lone Star State Conference 2021 Online Registration (include vendor registration)
Please click on the links below if you would like to complete other conference related forms online (additional details and instructions are included in the registration packet)